011. A mili moj drugu, paru
Dialect: D
Topic: From Cradle to Grave
Reference: MZA-VT-AV-4.115 (05.28–06.05)
Text incipit: A mili moj drugu, paru, kako si nas ostavijo [Oh, my dear friend, my partner, how did you leave us].
Locality: Bátya /Baćin
Sung by the wife of István Balázs (Ištvan Balaž) (80)
Year: 1971
Collector: János Manga
Transcription: Tihamér Vujicsics
Comment: Lament (of a wife for her husband). Lamented by the wife of Ištvan Balaž.
The transcription of the recording is published in the Collection (nr. 122).
Music note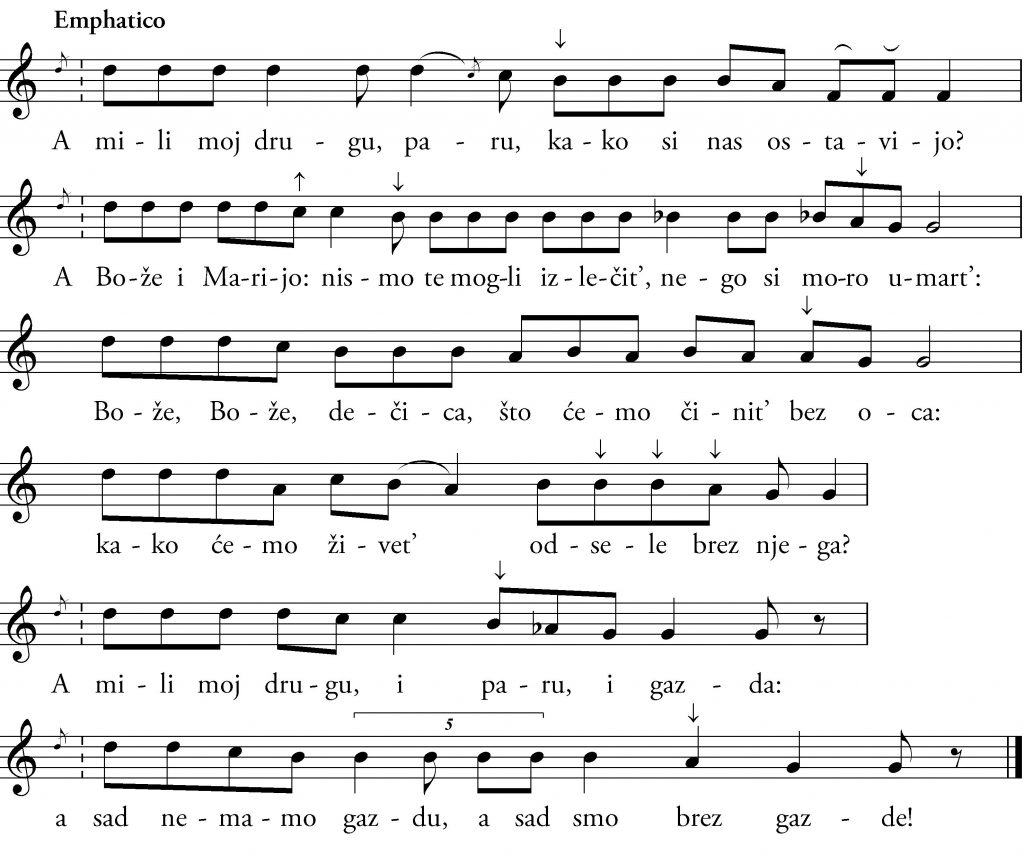 Lyrics
A mili moj drugu, paru, kako si nas ostavijo?
A Bože i Marijo: nismo te mogli izlečit', nego si moro umart'.
Bože, Bože. Dečica, što ćemo činit' bez oca:
kako ćemo živet' odsele brez njega?
A mili moj drugu, i paru, i gazda:
a sad nemamo gazdu, a sad smo brez gazde!