127. Moje oko garavo
Dialect: D
Theme: Town songs, songs by well-known or unknown authors
Reference: MZA-VT-AV-4.002B_07.37–09.54
Title or incipit: Moje oko garavo [My Black Eye]
Locality: Battonya/Batanja
Sung by: Choir of male church singers of Serb Orthodox Parish in Battonya
Year: 13. 7. 1958

Comment: Transcription is published in the collection (nr. 216).
NOTE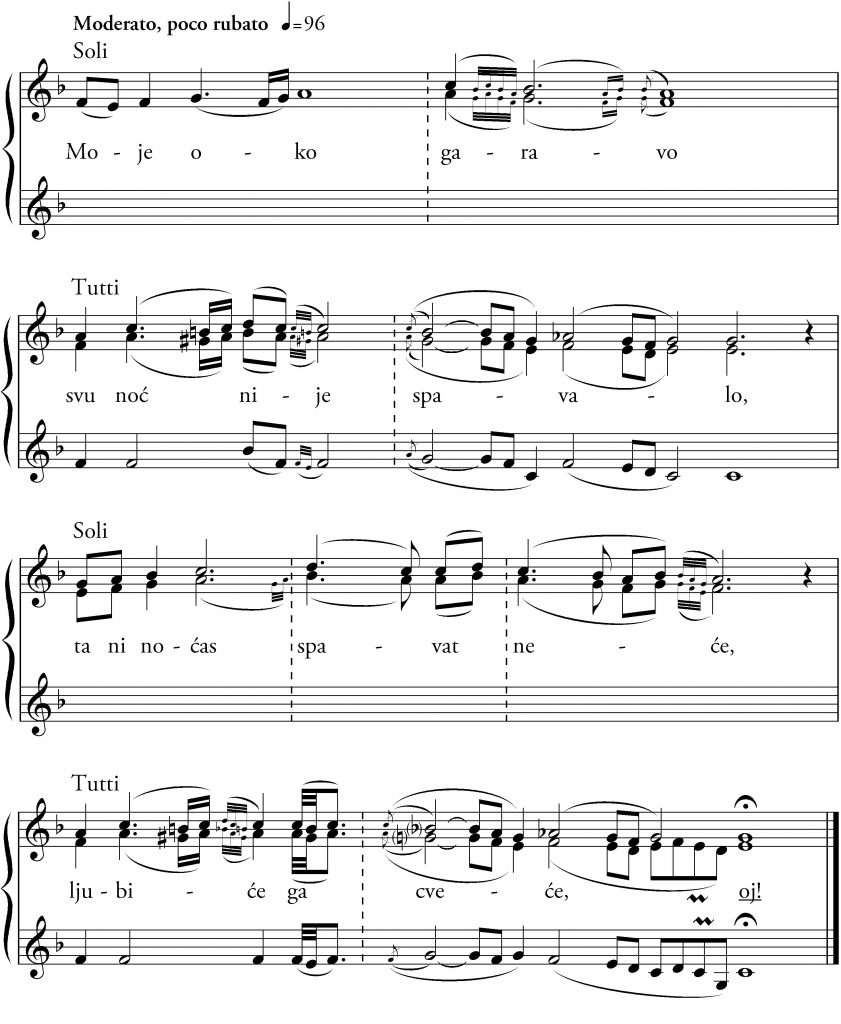 LYRICS
Моје око garavo
svu noć nije spavalo,
ta ni noćas spavat neće,
ljubiće ga cveće, oj!
Alaj volem, alaj znam,
alaj volem da varam.
Alaj volem da prevarim,
za koga ne marim ja.
Zelen orah, list mu žut,
na mene je dika ljut:
što se nisam cele zime
ja ljubila s njime, oj!