140. Srce moje, nožem ću te bosti
Theme: Common singing of Vujičić brothers
Reference: MZA-VT-AV-4.064A_00.10–00.34
Title or incipit: Srce moje, nožem ću te bosti [Oh, my heart, I will stab you with a knife]
Locality: West Bosnia and Dalmatia
Sung by: Tihomir and Stojan Vujičić
Year: unknown
Comment: Tihomir is leading, Stojan is accompanying. – A grounting song, West Bosnia and Dalmatia. Transcription of the melody is published in the Collection (nr. 324), and lyrics are taken from a bećarac from Hungary (page 362).
NOTE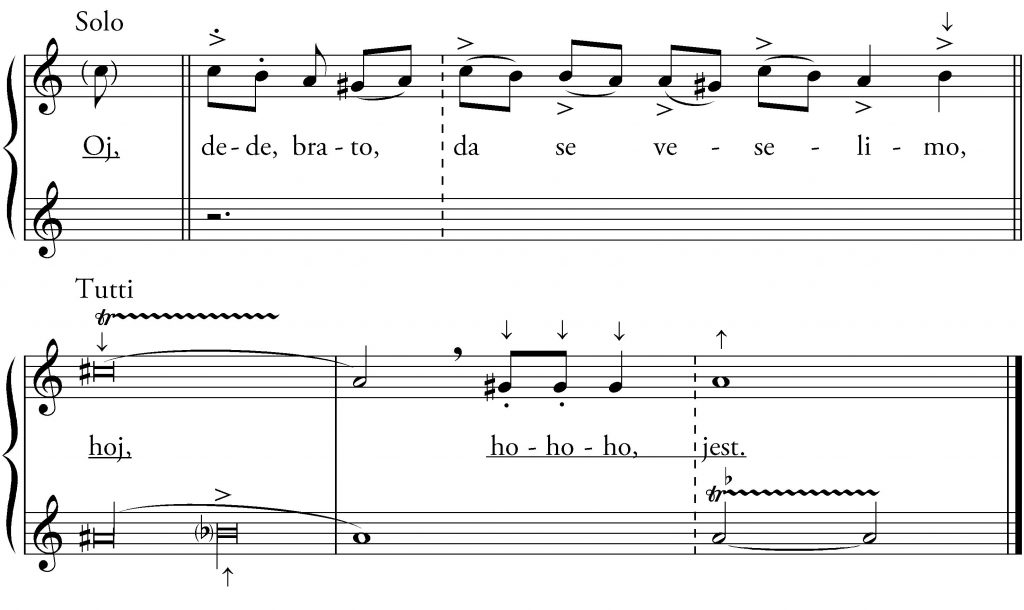 LYRICS
Srce moje, nožem ću te bosti,
još ti ne dam živet' u žalosti.